Koknese Tourism Information Centre invites you to join fun, active, engaging and thematic class excursions.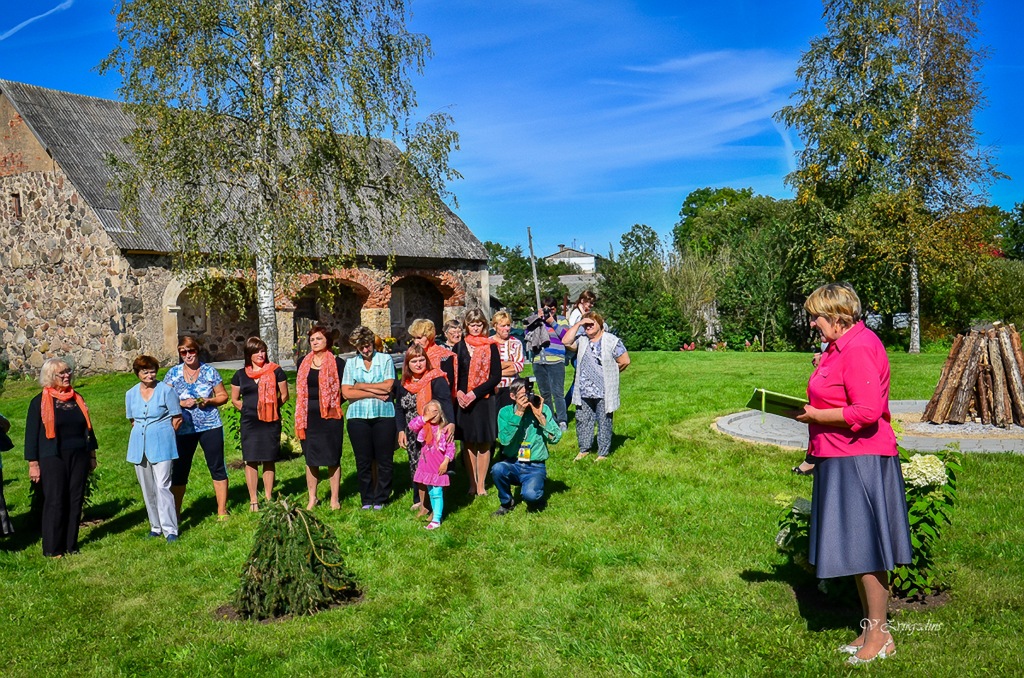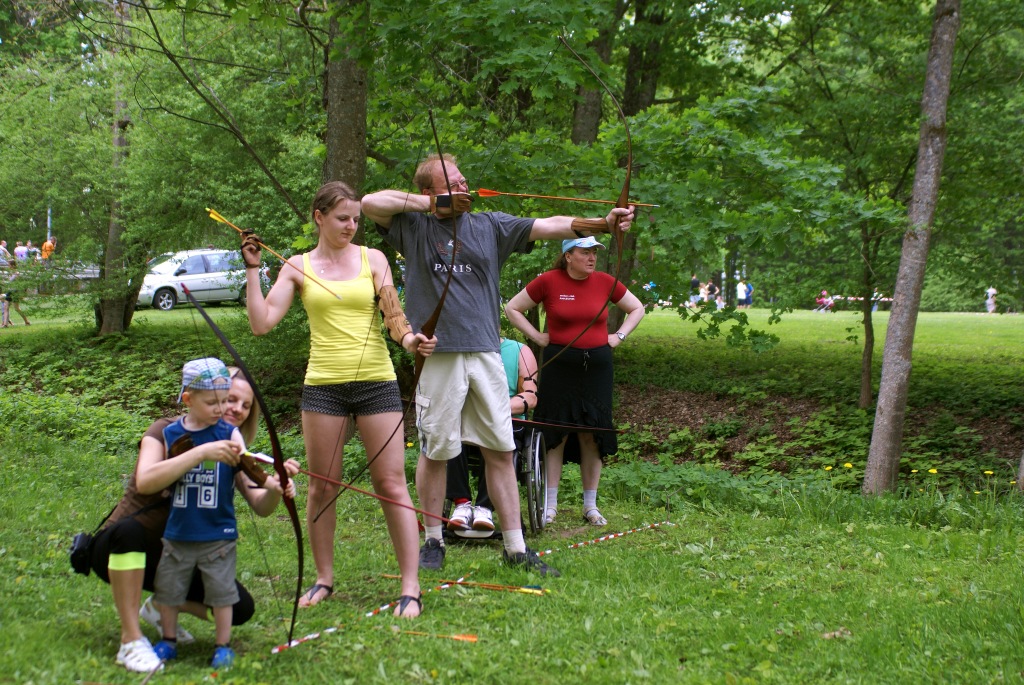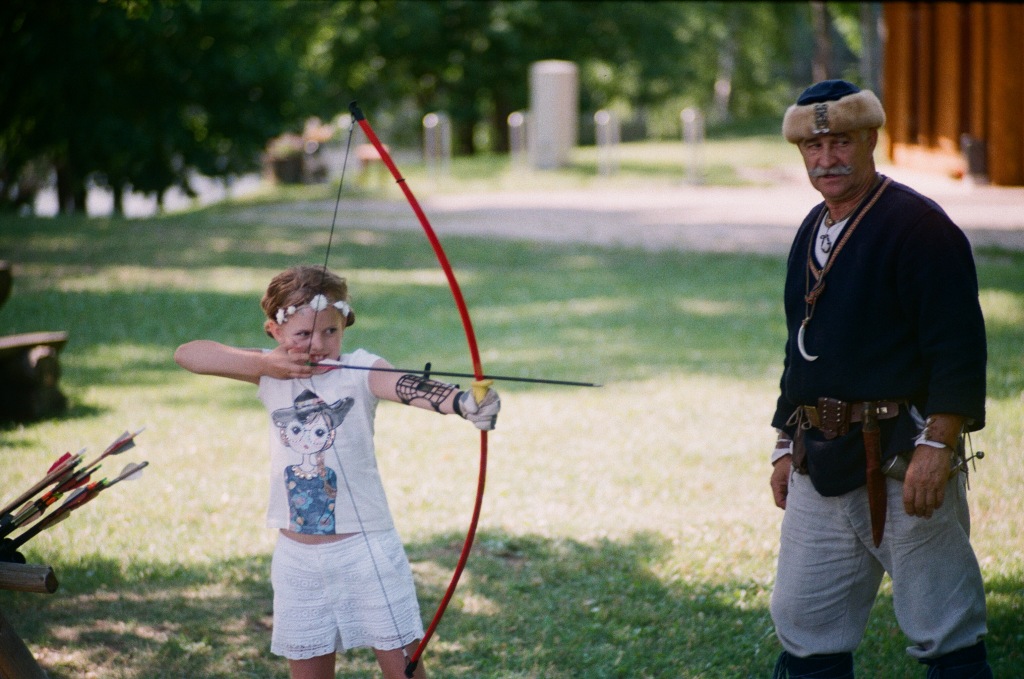 Adventure and surprise trail
Let's meet and greet, take pictures, get tasks and go on a walk through the Koknese park, getting to know Daugava catfish, the ghost of the castle, and the cannons, until we arrive to the place where the Pērse river enters Daugava, and where the Koknese medieval castle ruins are located.
+371 26575499
Tales of five stones in Likteņdārzs.
Grades 6–12 
An orientation game designed as an active and educational visit. Duration: ~1.5 hours.
+371 26549681
Creative House
During the visit, you can learn games, songs, dances and essential skills of some trades, as well as enjoy the culinary heritage of Latvia, for example, 'Daugavas zvirbuļus' ('Daugava sparrows'), 'Būnīšu biezo zupu' ('Būnīši thick soup'), 'Baltaines putru ar circenīšiem' ('Baltaine porridge with crickets'), 'Barona pankokus' ('Baron's pancakes'), chicory coffee or Daugava herbal tea.  The union has acquired the Latvian heritage symbol. The union can also organize trips to places of your choosing.
+371 26575499
Address: Melioratoru street 1A, Koknese, Koknese parish, Koknese region, LV-5113
https://www.facebook.com/radosamaja/?fref=ts
Crafts Centre "Mazā kāpa" and fashion company "DUNENSE".
The workshop offers creative masterclasses (groups up to 50 people, pre-booking ). Accompanied by our leather craftsmen, you will have a great opportunity to learn more about the art of leather goods production, by making your own personalized leather accessory.
Manufacturing and sale of souvenirs and other natural leather products, excursions with participation in creative workshops, entertainment for newlyweds, lessons for groups on treatment of leather.
Tourist groups can participate in creative workshops and test their skills in making leather souvenirs.
Creative workshops include:
Visiting the workshop, checking out the products and creation process;
Learning about leather, a quiz with a prize for the winner;
Making your own souvenir;
Having tea by the river in summer or in the fireplace hall in the winter;
Tours available in Latvian, Russian, English and German.
Pre-booking tours for groups of up to 8 people, opportunity to visit a leather accessory shop and purchase one of the manufactured products.
Crafts Centre "Mazā kāpa",
Lakstīgalu Street 4, Koknese,
+371 29227936
Fashion company "DUNENSE"
1905. gadaStreet 7, Koknese,
+371 29227936,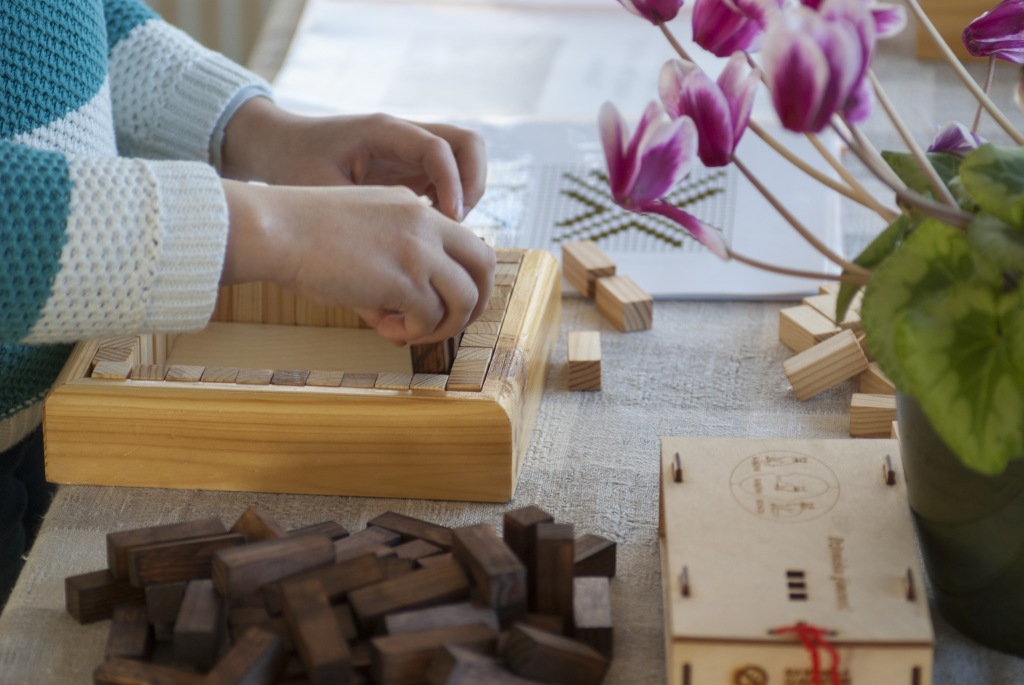 ZS 'Janavas'
The organic farm 'Janavas' is located on the territory of the Daugava nature park, the aim of which is to protect the former river bed of the Daugava river and its unique natural heritage. This region is unique for its abundance of flower species – you can find representatives of 2/3 of all flora species on Latvian territory, including protected and rare species. 'Janavas' boasts a neat environment and production unit for organic products – the former farmstead building has been converted into an organic tea packaging facility and organic make up factory.
Take a walk on the natural farmstead trail, where the hostess will share her experiences with making, growing and using organic products. During this tour visitors can enjoy herbal teas or test out the effectiveness of our make-up products during a facial massage session.
Address: 'Janavas', Auliciems, Koknese parish, Koknese region, LV-5113
+371 25994160 / +371 26565282
https://www.facebook.com/janavasLV/?fref=ts
Deer garden and safari park Zemitāni
'Zemitāni' is one of the biggest deer breeding farms in Latvia. It is not hard to imagine yourself into a fairy-tale forest when observing wild animals in nature. Zemitāni operates in trophy deer breeding. There are currently over 1,200 red deer and fallow deer on the 300 ha plot of land. A short safari trip in an open off-road vehicle will definitely be an exotic and unforgettable adventure! The deer garden guide will lead you to the park animals. If you are observant, you will also notice several bird species. The vehicle stops once in a while and your attention is directed to animals that are harder to notice, the ones who try to hide from stranger's eyes. During the trip, a local guide will tell you about the everyday lives of wild animals and the trophy deer breeding process.
Prior booking is mandatory.
Season: from 1 May to 30 September
Address: Zemitāni, Irši parish, Koknese region, LV-5108
+371 20039217
https://www.facebook.com/safariparklatvia/?fref=ts
 
Latvian Beekeeping Museum
The exposition, which is distributed among four halls, provides information about the life of a honeybee colony, their feeding procedure, apiculture products and the importance of bees. It also introduces to the founders and teachers of the Vecbebri beekeeping school. The exposition consists of ancient beekeeping tools, hives and equipment. It is possible to order a honey tasting with rye bread and milk. The apiary that is located next to the school sells fresh honey. Excursions must be arranged in advance.
Open: from 1 May to 30 September
+371 65164252/ +371 22411283
Address: 'Dravas' Vecbebri, Bebri parish, Koknese region, LV-5113
Sculptor Voldemars Jakobsons' memorial home-museum. 
'All the simple and genuine things are big and beautiful' has been confirmed in real life by the graduate of Art Academy of Latvia, member of The Artists' Union of Latvia, sculptor, teacher, boxing champion and traveller – Voldemars Jakobsons. Upon entering the museum, visitor can see not only Jakobsons' creations, but also ancient household items and furniture, a collection of shoes with huge traveller boots, a small library and photos. 
Open: from 1 May to 30 September
Tuesday – 10:00AM–02:00PM
Wednesday – 11:00AM–05:00PM
Friday – 11:00AM–03:00PM
Saturday – 10:00AM–04:00PM
Monday, Thursday and Sunday – closed
+371 27294969 / +371 26339168
Address: 'Galdiņi', Bebri parish, Koknese region, LV-5135